So it looks as though enjoying the smell of books isn't as rare as I thought! Check out this soy candle in the fragrance "Old Books" by
Frostbeard Studio
on Etsy!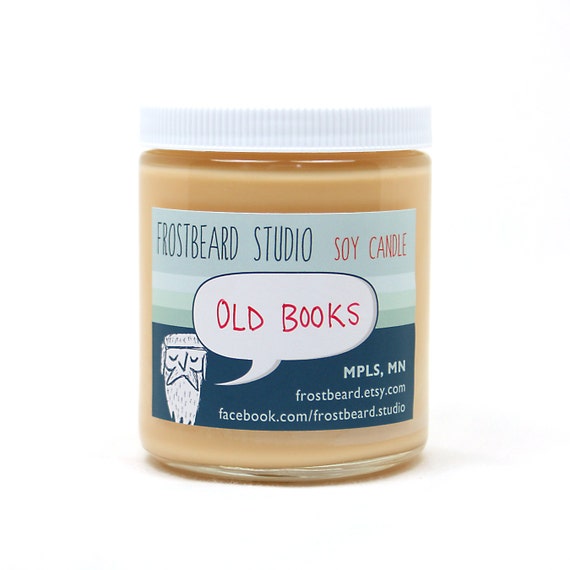 This candle needs to be in my house like yesterday. A little pricey at $15 for an 8 oz candle (I typically support my candle addiction with Bath & Body Works when they have a half-off sale).
But seriously, you NEED to visit
their shop
and see all their fun & unique candle scents!